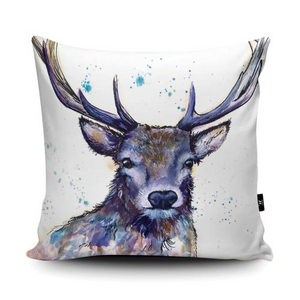 Splatter Hart Stag Cushion | Katherine Williams | Wraptious
Stand out from the crowd with our cushions. Splatter Hart by Katherine Williams is digitally printed onto super soft vegan faux suede - the sort of velvety material that makes you go 'ooooh' when you feel it.
At 45x45cm, they are just the right size to snuggle to and are machine washable at 30c. Handmade in the UK. Charcoal backing and hidden zip. Comes complete with a fibre insert.
www.poppystop.com specialises in personable gifts, Chic homeware accessories and premium stationery. Follow us on social media for exclusive deals & more gift ideas.